How We Help Our Customers
We have a team of more than 80 auto technicians, and at this time, when we're continuing to offer top-notch auto services, we decided on hiring technicians in Colorado Springs. We're considered among the best dealerships for Honda vehicles in the Colorado Springs, CO area. Our customers trust that we're dependable and will do the job right, no matter the size of the task(s) they're having us do at the time.
Responsibilities as an Auto Technician
There is a wide range of responsibilities and duties you'll take one as one of our automotive technicians:
Take repair orders from the dispatcher to bring to your stall area.
Perform the requested work on the repair order with a sense of accuracy and efficiency to meet the standards of the factory and dealership.
Stay in communication with the Parts Department and ask for necessary parts.
Diagnose causes for problems and perform repairs as you're authorized to do so.
Tag and save any parts. Turn in parts that are from a warranty, or the customer has requested you to do this.
Let your service advisor know if you'll need to do extra work that's outside what's in the order. Also, let them know if you don't need to do work that's been outlined or if you can't complete repairs within the time frame.
Document any work that you conduct.
Bring the vehicle for a road test to make sure that this repair has been completed and addressed your customer's complaint.
Conduct a quality check on work.
Attend training courses as often as necessary or recommended.
Stay aware of technical bulletins from the manufacturer.
Make sure that any automobiles you're working on are kept clean.
Follow housekeeping and safety policies and procedures.
Ensure you understand and follow local, state, and federal regulations that govern the service work you do.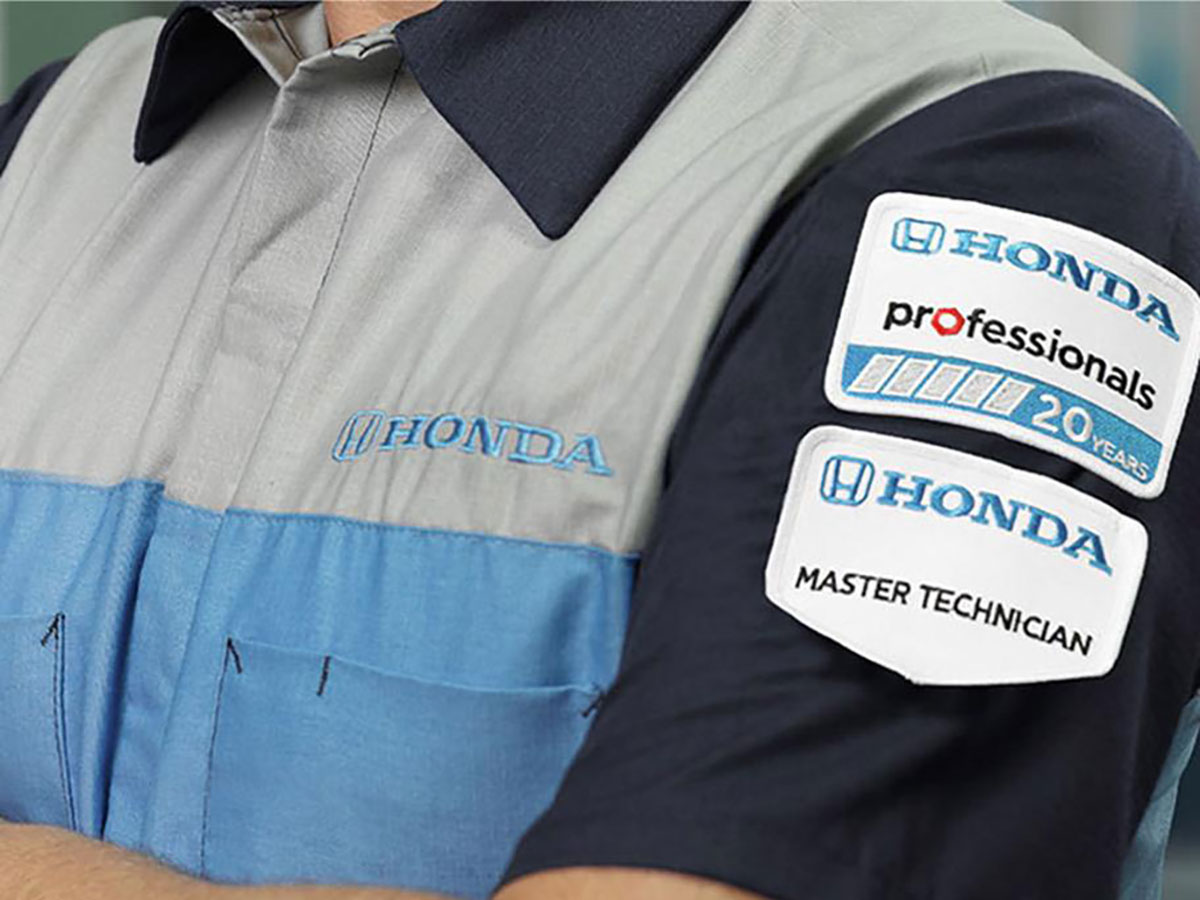 Benefits to Working for Us
When you work for Groove Honda of Colorado Springs and beyond, you'll receive several benefits. It's never been a better time to work for an auto dealership, and that's especially the case with Groove Honda.
Benefits that we offer include the following:
Sick and Vacation Days
Paid Training
Holiday Pay
Work in a State-of-the-Art Facility
Assistance with Uniforms